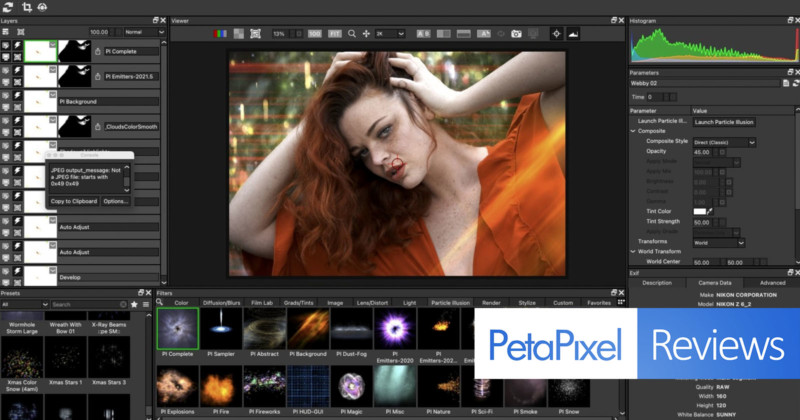 Optics 2022 from Boris FX brings some seriously impressive special effects (SFX) tools like color grades, easy masking, and impressive lighting effects in a package that can be used as a stand-alone application or as a plugin for Adobe Photoshop and Lightroom Classic.
Referred to as "Visual Effects for Photographers," the Optics 2022 update brings 160 filters with thousands of presets ranging from basic image adjustments to incredible visual effects like explosions and lighting bolts. These tools give editors an impressive amount of Hollywood-level creative options to enhance their images.
Optics 2022 is available from the for $99 per year or $9 per month on a subscription plan or $149 as a one-time purchase.
I've been using Boris FX Optics 2022 for a few weeks now and while it's not the most intuitive to navigate (it can take days to get used to the various tools and their locations), once you get the hang of it the process can't be described as anything other than a ton of fun.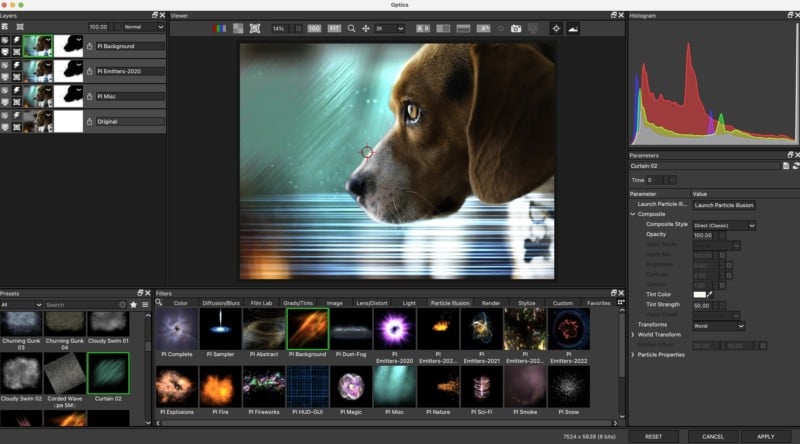 It is virtually impossible to not find something cool and interesting to add to your images. Even if you want to avoid the overly strong SFX side of things and just want to do some basic color or exposure adjustments, the options available in Optics 2022 feel nearly endless.
What is Boris FX Optics 2022?
While Boris FX is kind of a household name in the film industry it is far less familiar among photographers. Leveraging the tools seen in the likes of Game of Thrones and Stranger Things or even huge productions like Avengers: End Game is possible here, as the Optics team has ported many of these animated SFX over for still photographers and tailored specifically for photos.
As mentioned, Optics 2022 comes with over 170 filters that have thousands of customizable presets in each with a plethora of subcategories. The collection has everything from optical glass camera filter simulations and lens flares to film stocks, famous film color grades, and even a large selection of Emmy Award-winning video filters, all adapted for still images.
The app can be used as a stand-alone photo editor or as a plugin from Photoshop or Lightroom which gives a nice level of creative freedom to use it in whatever workflow you prefer.
It should be noted that this application is very resource-heavy, which means you will need a decent computer to run the application smoothly. For reference, I tested the application on an M1 Mac Mini with 16GB of RAM and while I didn't have any real problems, the app still froze up on me a few times or slowed everything down to a snail's pace while some of the SFX rendered into a new layer in Photoshop.
Overwhelming At First
Upon first opening Optics 2022, I was pretty overwhelmed with the sheer volume of tools and presets laid out in front of me. However, after a few days, I was able to get a grasp on things, especially since the Boris FX team has a selection of curated videos for all of their tools that gave me a step by step guide on how to use them all.
The layout is pretty simple and familiar to those who have used any RAW processors like Lightroom or Capture One Pro, as the tools are set up in a series of customizable windows that can be dragged into various positions based on your preferred workflow.
By default, the photo you are working on is in the center of the application, and the tools, presets, and layers that have been added to the process are all placed nicely on the top left of the application. The toolbar along the top features the crop, rotate, and masking tools as well as preview options, zoom, and a variety of other togglable options. There, you'll also find the toggleable preview quality of generated renders, which means if the application starts to lag you can lower the "render quality" of the preview to help speed things and relieve your hardware.
The right-hand side of the application holds all of the various windows with the details and settings for the presets and filters that have been added to the image like angles, opacity, color pickers, and all the other various setting controls like exposure, curves, and levels. The bottom of the application is reminiscent of the film strip in Lightroom and contains all the presets, filters, and special effects. By default, the filters are contained in the bottom (middle) and the sub-categories and presets are located on the bottom left once a filter type has been selected.
The Workflow: Standalone and as a Plugin
The application window remains pretty consistent between how it appears as a standalone application or as a plugin, so once you have set up the view the way you personally like, it should retain that layout upon subsequent uses.
From Lightroom, you can launch the app by simply right-clicking on an image and selecting "Edit in – Optics 2022". From Photoshop, select the Filter menu, Boris FX, and then Optics. Each path will take you to the standard Optics 2022 interface to start adding some SFX to your image.
Once an image is loaded into Optics, adding a filter is as simple as a single click, select from the categories on the bottom, and then choose a preset that is loaded in the subcategory next to it to see it positioned into your image. You can either leave everything as it is by default or start making adjustments and tweaks to the filters using the controls on the image and in the panels on the right-hand side.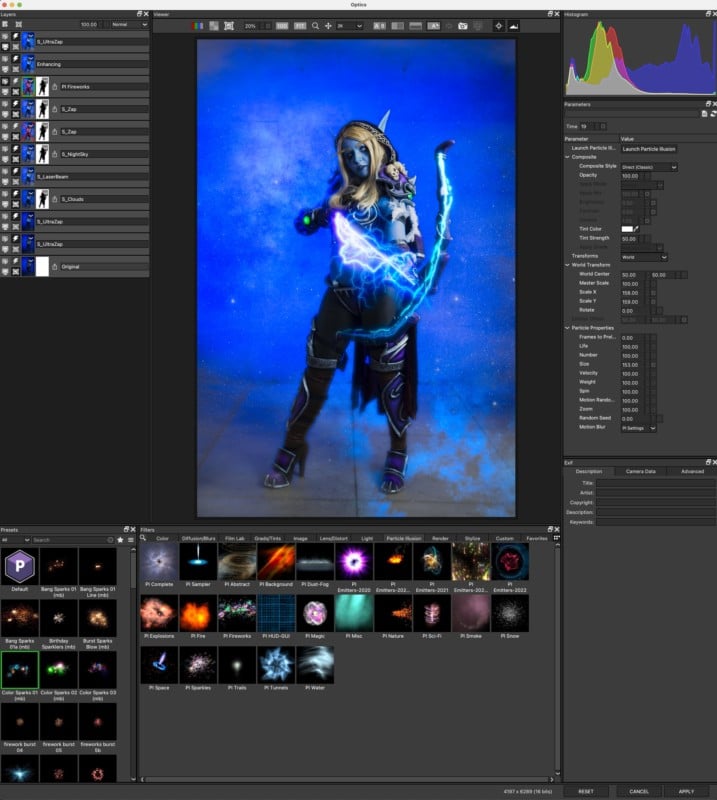 These parameter controls allow you to adjust everything from the color choice and intensity, opacity, diffusion settings, angle of view, and much, much more. These parameters will change based on the filter or preset you have active, but they all are easily editable with the changes shown almost immediately in the live preview of the image. Adjustments can be made using the built-in sliders or by typing in a number value directly making it rookie or pro editor friendly. You can work with nearly unlimited layers to add and customize tons of presets and special effects onto a single image.
Additionally, users can save all the layers as a "Setup" within Optics 2022, meaning if you have a set of adjustments you want to add to multiple images, you can save the layers as a setup that can be loaded for each subsequent image opened within Optics, adjusting the masks and intensity of each layer as needed.
When it in Photoshop, converting the image to a Smart Object before loading Optics 2022 will allow you to go back into the plugin and make changes to any of the layers, allowing you to avoid having to start over from scratch and waste time should a mistake be made or changes requested.
For example, maybe the client wants to change the lightning bolts on the bow in the photo below from blue to red. Since it's a Smart Object, I could reload the plugin, activate that layer, and then change the color scheme of the lightning and reapply.
What was most impressive to me about the Optics 2022 was just how fast and accurate the masking tools are — they are so good, I think it's even something that Adobe should pay attention to.
There are several masking options available to make things easy, but using the EZ Mask tool is by far the most impressive. Once it is enabled, I was able to paint in my subject, foreground/background, and optionally the "unknown" areas using the available paint button tools on the top of the application, and Optics 2022 quickly generated an automatic mask with very impressive accuracy for my subject versus the background.
Depending on how you want to edit the image, you may need to invert the mask for subsequent layers, but once you've done the quick selection it is very easy to go back into this mask and adjust, expand, and reduce areas to make the needs of your current edit.
Additional Features
On top of the workflow tools I've already mentioned, working in Optics 2022 gives you a plethora of additional tools to quickly save your favorites (click the STAR symbol located in the filter menu), use a vertical or horizontal split view tool that provides before and after viewing to ensure you've not gone too far with the edit. You can even completely change the layout of the application to suit your preferred workflow from right to left, or left to right.
I already mentioned this briefly, but it is worth repeating: this application comes jam-packed with award-winning Hollywood presets and special effects, and with the presets that came imported from Sapphire and the other motion graphics apps, you can launch Particle Illusion where you can change, edit, and choose specific moments from within a 3D rendered and animated special effect. That is to say, if you have chosen the fireworks SFX for your image, but aren't quite happy with the rendering that is loaded by default, by using Particle Illusion you can scroll through the timeline of the animation to find the frame you want to load instead. This includes rotating the angles of the 3d files as well. Basically, you can spend a lot of hours testing out each and every one of the animations to find the ones you want to use, and then even more just playing around to see what they do.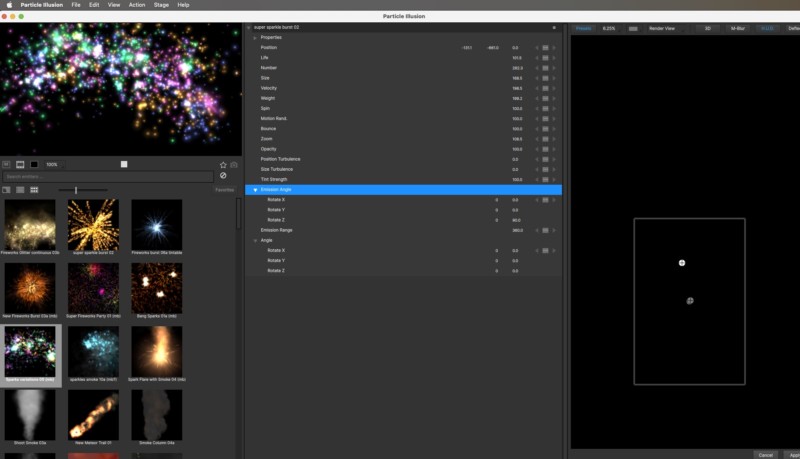 On top of all of this, the app even has a bunch of presets that include custom GoBo effects that allow you to add interesting lighting effects to your photos as well as creative flair and drama to fashion or cinematic photos.
Below are a few photos I edited using Boris FX Optics 2022.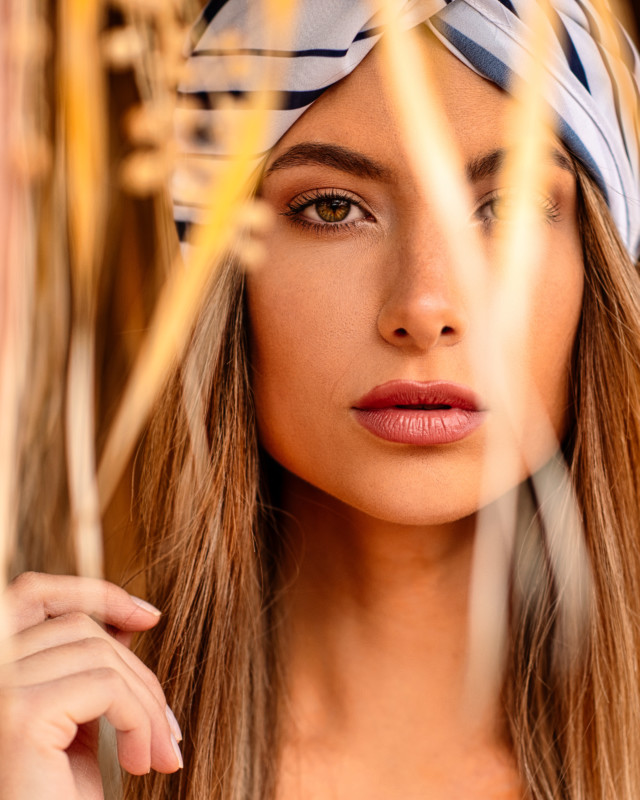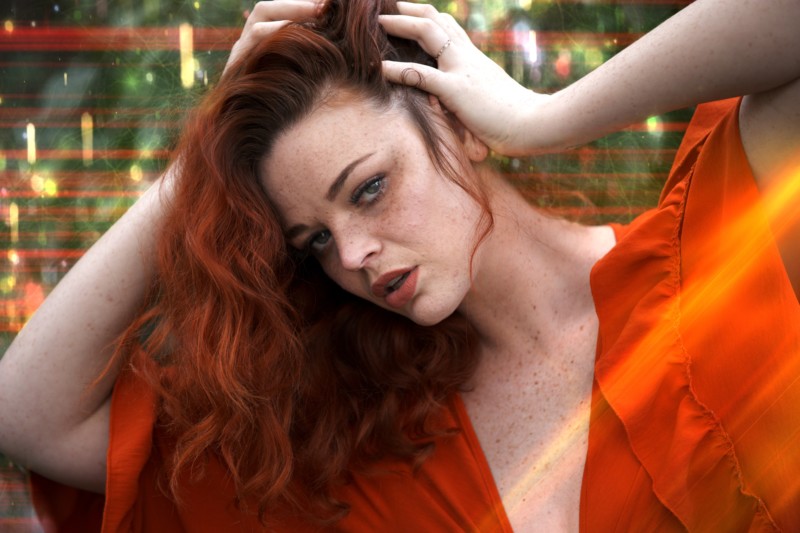 I encourage you to take a look at some of the other effects that are possible with Optics 2022 as well.
Tons of Fun and Incredibly Useful
There is no shortage of plugins or add-ons for photographers on the market these days, and a vast majority of them make grand claims about how useful they are. Many of these applications are more marketing and fluff than actual function, but Optics 2022 actually does what it claims to: it delivers top-notch visual effects from 3D and cinema production to still photographers, and it does so incredibly well.
Optics 2022 is an absolute blast to use for something as simple as a color grade but becomes far more useful thanks to its ability to scale and add a huge number of Hollywood-level lighting and special effects to your images. While certainly digital artists will find the most utility out of Optics 2022, the application has so many filters and features that photographers from almost every genre can make use of it.
The volume of things you can do and add to your images may be overwhelming at first, but after taking a few days to just play around inside of the application and the options it provides, it definitely feels worth the price of entry.
Are There Alternatives?
Value-wise, Boris FX Optics 2022 provides a lot, especially once you consider its reasonable $149 purchase price. There are several other plugins and stand-alone apps on the market that are similar to Optics 2022, but none seem to offer as diverse a set of plugins without asking you to pay for additional downloads. Additionally, few offer the ease of use or functional control the Boris FX toolset does.
With that in mind, if Optics 2022 doesn't fit your budget, toolset criteria, or creative needs, you can look into what is possible through tools from Skylum such as Luminar AI and Neo at various prices, Exposure X7 which is available for $149, or the PhotoWiz collection of plugins offers a wide variety of tools at $49 per plugin.
Should You Buy it?
If your work asks you to add a lot of creative effects to your photos, yes.