In last week's newsletter I shared the Guide's favourite culture of 2022, boiling down an exemplary year for film, TV, music, podcasts and books into a list of 25 highlights. Inevitably there were plenty of greats that missed out (Industry, can you ever forgive me?), but thankfully Guide readers have taken up the mantle and offered up some recommendations of their own.
Here are some of your highlights, many of which I've already circled for my Christmas and New Year viewing/listening. Thanks to everyone who has written in to or read the newsletter this year. Have a great break, and do look out for our big 2023 preview issue next Friday.
---
TV
"Hands down for me, the best show of the year has to be Station Eleven. An involving plot and an emotional journey with people you genuinely care about, the adaptation takes the story in a totally different direction from the novel and is all the better for that. Television viewing doesn't get much better, an absolute treat." – Alan Strafford
"The English was superb. I had to keep stopping to say "what's going on?" It was a love story full of twists and turns … and cowboys that kept me awake at night thinking about it." – Maggie Chute
"My comedy highlight of the year was watching Philomena Cunk's face fall in Cunk on Earth as an academic gently disabuses her of the notion that her personal credo, "You've got to dance like nobody's watching", was written by Aristotle – a silent comedy masterclass from Diane Morgan. Also loved the running digs at her ex, Sean, throughout. Genius writing." – Richard Hamilton
"Lots of people struggled with Atlanta's bold third season, which took Paperboi, Earl and Darius out of their home town and onto a tour of Europe, interspersed with standalone thinkpiece episodes about America's racial divide. But I think in years to come it will be considered one of the most ambitious seasons of TV ever. I can't wait for season four to arrive in the UK" – Jo Richards [Good news Jo, Atlanta returns to Disney+ in the UK on 28 December]
---
Music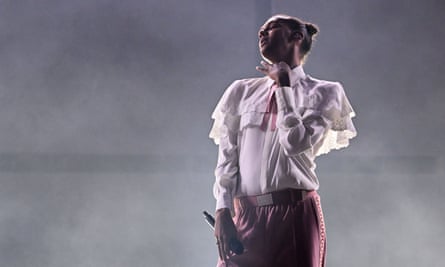 "Everything Everything are always unpredictable, by album/song/line you never know what you're going to get. But Raw Data Feel is their best album yet. Jonathan Higgs was too fed up to write more songs about the state of the world so instead we get trying to remember a mad night out (Bad Friday), accusations of being Basic (Pizza Boy), repeated references to the mysterious Kevin and best of all, a load of tunes you can properly dance to." – Suzanne Stockton
"San-Fran supergroup SPICE mix indie, grunge and shoegaze to create a glorious, emphatic sound that I just can't get enough of. Their album Viv ranks very high in my end of year list, and I've been telling anyone and everyone all about them. Check them out." – Daniel Read
"I'm not sure how well known Auckland power-poppers the Beths are on the other side of the world, but their new album Expert in a Dying Field might be their best yet. Every song is crazily catchy and the harmonising and general musicianship can't be beaten." – Andy Taylor
"Stromae's album Multitude was both an invitation to the dancefloor and a meditation on destructive thoughts. Few artists can do both, and in such an engaging way." – Eva Harrison
---
Film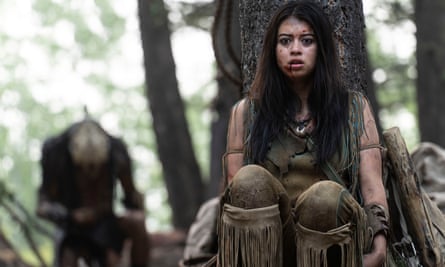 "It's taken over 30 years, but at last a decent Predator sequel. Prey wisely never tries to ape the Schwarzenegger original – instead shifting the timezone and location, which gives us a fresh look at one of sci-fi's great antagonists. What next? Predator in Regency England perhaps?" – Jasmine Beattie
"I stumbled up on Apollo 10 1⁄2: A Space Age Childhood on Netflix a couple of months ago, not knowing that this new Richard Linklater film had come out in the spring. What a treat! It uses the rotoscope style of Linklater's great trippy film A Scanner Darkly but this time applies it to his nostalgic suburban dramas like Boyhood and Dazed and Confused to create a really fresh account of what it was like to experience the moon landings as a kid. Highly recommended." – Robert W
"Guillermo Del Toro has really spoilt us Brits this year. Cabinet of Curiosities, Pinocchio about to arrive on Netflix, and the wonderful Nightmare Alley. We had to wait a few months more than the US – but it was well worth it. A beautiful, macabre tale of cons, grifts and double crosses – with Cate Blanchett chewing the scenery and one of the most memorably unpleasant ends to a film I've seen in years." – Fred Hopkins
"Hands down the best film of the year was RRR. What a rrrush!" – Jo Richards
---
Podcasts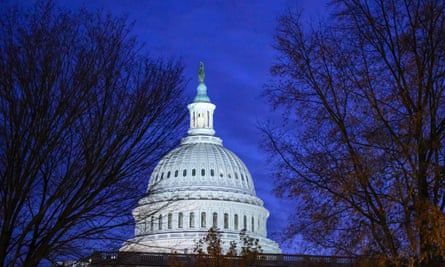 "My podcast of the year was The Coming Storm – a year on from the Capitol riots, as convincing an explanation as any of how the western world ended up here." – Richard Hamilton
"Having started using Bluetooth, I have been spending a lot of time on BBC Sounds, devouring large amounts of content I had never come across as a regular Radio 4 listener. I love the ability to stop and start programmes on demand, and being able to access previous series. Particular favourites have included Dear Harry Kane."
– Chris Hale
"I raced through Legacy of Speed, Malcolm Gladwell's podcast about the 200-metre runners who raised their fists at the 1968 Olympics. It takes a really long view, looking at the sprinting programmes that helped them reach the podium in the first place, as well as the act itself. Gladwell is still the king of podcast storytelling." – Adam Holmes
"Hoaxed from Tortoise was fantastic – the perfect mix of dogged investigative journalism and totally unbelievable subject matter (that is, a now-global conspiracy theory about a Satan-worshipping cult operating in north London). Along with Sweet Bobby, Alexi Mostrous has established himself as one of the best podcasters around." – Jordan Smith
---
Books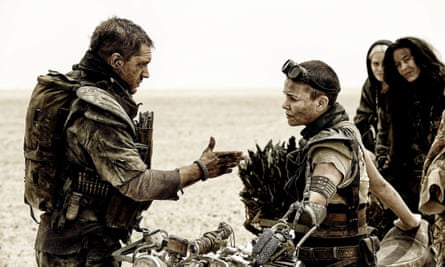 "I discovered Percival Everett The Trees (gulp) and Donal Ryan's Queen of Dirt Island (sigh): both amazing and real page turners in completely different ways." – Maggie Chute
"Get Rich or Lie Trying, by journalist Symeon Brown, was a stranger-than-fiction read. I learned so much about influencer culture, and the extent that people would risk their lives (undergoing sketchy cosmetic surgery, for example) for online fame." – Lily P
"My favourite film of the past decade is Mad Max Fury Road, so I practically inhaled Blood Sweat and Chrome, the oral history of how it got made (How did no one die making this film?!) Can't believe we have to wait another year and a half for the prequel, Furiosa." – Robert W
"The Last White Man, Mohsin Hamid's novel about a white man who wakes up one day to find he now has brown skin, is an excellent book about society's views on change and privilege." – Jordan Smith
If you want to read the complete version of this newsletter please subscribe to receive The Guide in your inbox every Friday.